Atfaluna Promotes Inclusion through Accessibility Adaptation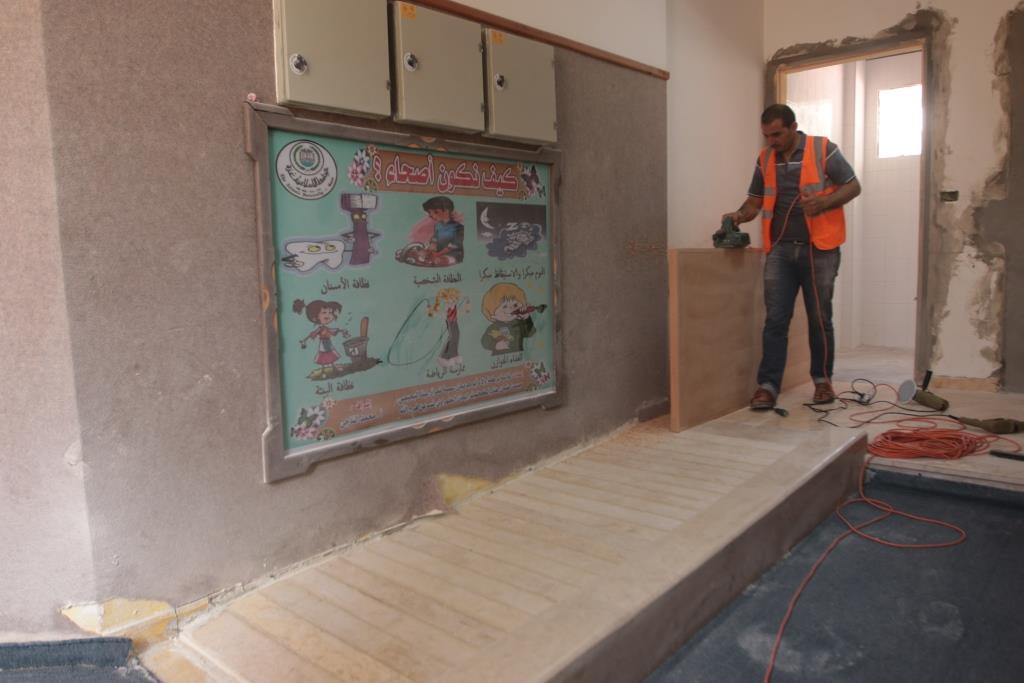 Gaza City, Palestine, May 2019 – Atfaluna Society for Deaf Children commenced adaptation works within its premises to improve accessibility of persons with disabilities to its facilities. The work comes as part of the organisation's inclusive development approach and is being implemented through the project "Improving the Psychosocial Resilience of Children with and without Disabilities and their Families in the Gaza Strip", funded by the Federal Ministry of Economic Cooperation and Development-Germany (BMZ).
The accessibility works extend to cover ASDC as well as four partner centers distributed across the Gaza Strip. The partner organizations include: Nawa for Culture and Arts Association, Tamer Institute for Community Education, Union of Health Work Committees-AL Assria community Center and SOS Children's Village- Palestine- Rafah.
The project aims to improve the psychosocial resilience of 32,850 children with and without disabilities and their families from across the Gaza Strip through a series of interlinked activities that include undergoing adaptation works for the five service provision centers, as well as providing direct psychological interventions which strengthen the coping and adjustment mechanisms of children with and without disabilities, in addition to peer-support network for emergencies which strengthens self-help mechanisms of adolescents with disabilities to deal with future crises and other activities.
"We aim through the adaptation works of ASDC and our partner centers to create a social model to ease physical access of persons with disabilities to the various services. We hope that this model will be replicated in all facilities in the Gaza Strip. This fund and partnership are both vital for us to continue help the persons with disabilities seize their rights. Inclusion is the best approach towards achieving such purpose", said Naim Kabaja, ASDC Director.
The adaptation works are designed to guarantee full accessibility of persons with disabilities to the premises, as well as into and around the facilities including main entrances, parking areas, indoor corridors and grounds in addition to, stairs and handrails. Keeping in mind variances in floor surfaces, lifts and stairs. In addition to ease of access to cafeteria facilities, restrooms and fire exits and escape routes.
The accessibility works also extended to safety precautions through keeping routes clear and removing obstructions, maintenance of lighting, heating and alarm systems, and the attitudinal approach of staff.
Atfaluna Society for Deaf Children is a non-profit organization that endeavors to empower persons with hearing disability as well as persons with other disabilities in the Gaza Strip and improve their quality of life within a disability-inclusive development framework.
Share this Post:
Related Posts: