The Establishment of Atfaluna Society for Deaf Children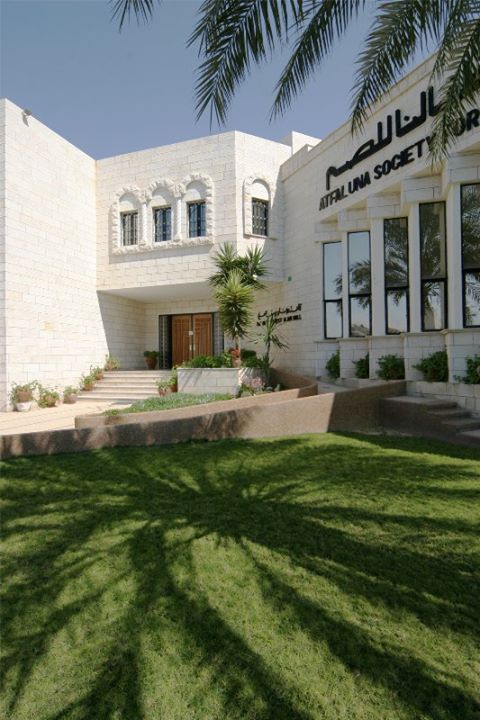 ASDC was established in the year 1992 by a group of enthusiastic women who were affected by the suffering of deaf children who at the time had no services to support them and lived in isolation, abuse and neglect and were denied even their most basic social, psychosocial and educational rights. Life was very tough on this group of Society who was ignored by adults and chased with stones by children. Deaf persons at the time were considered mentally retarded, with no services to support their needs. The lucky few were sent to Jordan via UNRWA services where they received primary education away from their families and homes for many years.
During the preparation period of establishing ASDC a total of 30 young women and men received training in communication, social and educational service provision for persons with hearing loss by international professionals in the field. The organisation began offering its services in the same year of its establishment by opening a small kindergarten which served 30 deaf children with the help of a team of 7 caregivers. Regardless of its modest start the organisation presented an optimistic strategy which aimed at enabling deaf persons within Society educationally, socially, economically and improving their quality of life through offering comprehensive services to them.
The organisation began to develop gradually and worked hard to reach its goal, by the year 1995 it opened the doors to its new headquarters located on three acres of land and made up of three floors. Gradually the organisation pursued its goals and continued to expand its services and programs till it reached what it aimed for to offer comprehensive social, psychosocial, educational, rehabilitation, economic services to the deaf community through a host of services which included: the Educational Program which includes a Nursery, Kindergarten, Primary and Secondary Level School – Audiology and Speech Pathology Units – Early Identification and Intervention Units – Child Protection and Psychosocial Support Program – Advocacy Unit – Vocational and Technical Rehabilitation and Training Program – Crafts Production Program – External Employment Program – Sign Language Interpretation and Language Dissemination Program.
In the year 2017 the organisation adopted inclusive development approach within its services and expanded its community partnerships to achieve inclusiveness within the Gaza Strip. It also took the initiative to develop a framework which organises and draws a clear path to achieve inclusiveness adopted to accommodate environmental, economic and social conditions in the Gaza Strip.
In 1992 the organisation offered its services to 30 beneficiaries, today its services are offered to almost 40,000 persons.
Share this Post:
Related Posts: